Command Palette
Mar 2, 2022
For this past month we were focused on fixing bugs and improving performance (we'll get to that), but first is a new feature we're excited about!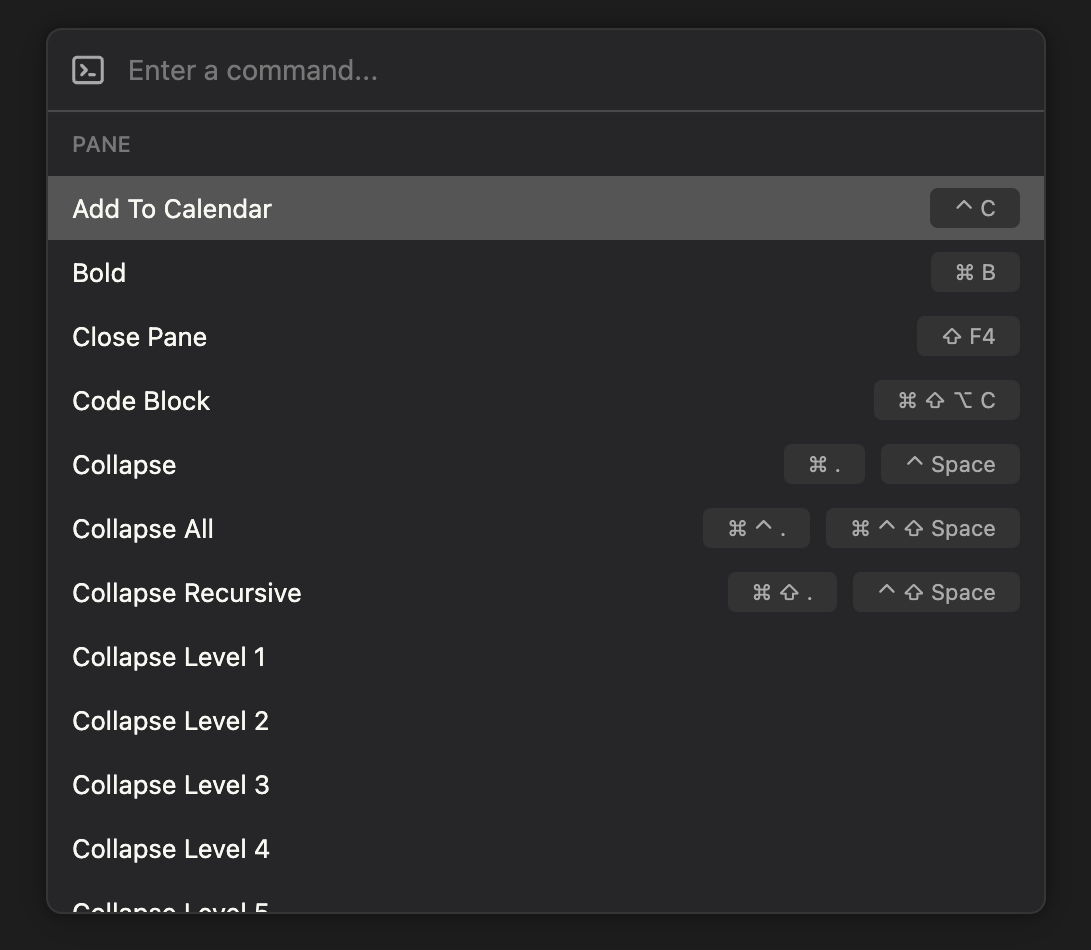 Open the Command Palette by pressing + P to see all of the various commands available in Legend. You can use this to quickly find actions you don't remember the hotkey for, or just explore all of the options. Additionally we've added some new commands that don't currently have hotkeys. You can customize the hotkeys in the Hotkeys section of the settings, and please let us know in the forum if you have suggestions for what the default hotkeys should be.
New Commands
Go back
Set view mode in pane
Collapse by level
Additional Features
Images are cached so they load immediately and are available offline
YouTube videos can (optionally) be embedded directly
The / menu has an input to filter for quicker usage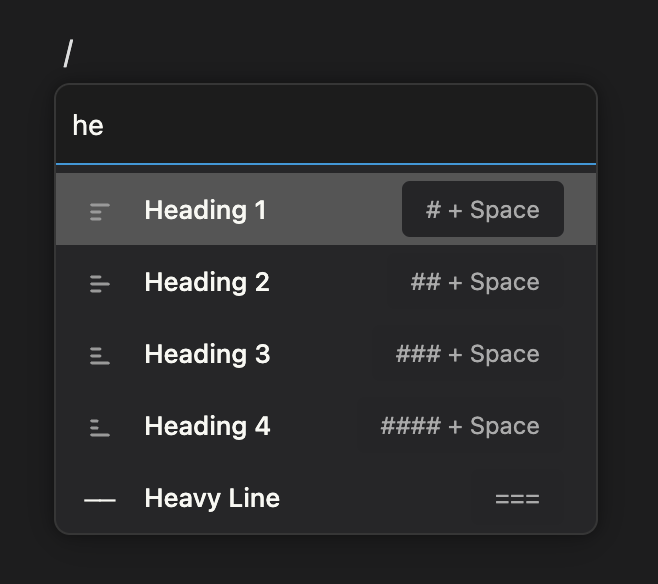 Notable bug fixes
Outlook email works much better
Project and Heading views more accurately show mirror items
Inline images work much better, with fixes to menus and drag/dropping
Typing in Asian languages works much better
Responsiveness of editing and adding items, especially with multiple panes open, is much improved
Feedback
If you have any thoughts or suggestions about this update, please let us know in the forum thread.